Rufus Edmisten
Partner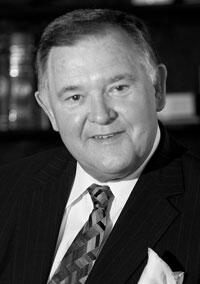 With over 30 years of public and private legal practice Rufus Edmisten has the knowledge and professional expertise necessary to assist clients in any area and with any need. This experience has provided him with the opportunity to develop an extensive network of business and government contacts, including strong ties with state, regional, national, and international leaders. His understanding and personal insight together with a keen familiarity with business and government interaction has proved invaluable to our clients in reducing bureaucratic red tape.
Rufus Edmisten was born and raised in Boone, North Carolina. He earned an undergraduate degree in political science at the University of North Carolina at Chapel Hill and a J.D. with honors from George Washington University in Washington, D.C. After 10-years of service on North Carolina Senator Sam Ervin's staff that culminated with a position Deputy Chief Counsel to the Watergate Committee, he returned to North Carolina in 1974.
Rufus was elected the state's Attorney General in 1974, an office he held until he won the Democratic nomination for governor in 1984. In 1988 he was elected to the office of Secretary of State. In 1996 he concluded over 30 years of public service and launched a governmental relations legal practice that has become Edmisten & Webb Law.  His prior public service as Attorney General and Secretary of State allows him entry to higher level discussions in such organizations as the National Association of Attorneys General and the National Association of Secretaries of State.
Rufus is a regular panelist on North Carolina's most popular television show on politics, NC SPIN. He is also a go-to legal commentator on Court TV whenever North Carolina court cases are in the national spotlight. 
Rufus lives in Raleigh with his wife Linda. They share their lives with an assortment of dogs, cats, and horses, as well as family and friends.
Rufus holds membership in a number of professional associations that include:
National Association of Secretaries of State, Emeritus Member, Past President, Former Committee Chair
Society of Attorneys General Emeritus
Executive Committee of the National Association of Attorneys General, Past Member
National Investor Protection Fund, North American Securities Administrators, Former Trustee
North Carolina State Bar & North Carolina State Bar Association
District of Columbia Bar & District of Columbia Bar Association
Capital Bank of Raleigh, Director
Cardinal Club, Board Member